Et Gratis barn pr. betalende voksen
I børnenes efterårsferie, d. 16.-24. Oktober, bliver familieudflugten lidt billligere end ellers. Hos Skejby Fodboldgolf kan en voksen tage et barn med på banerne, helt gratis.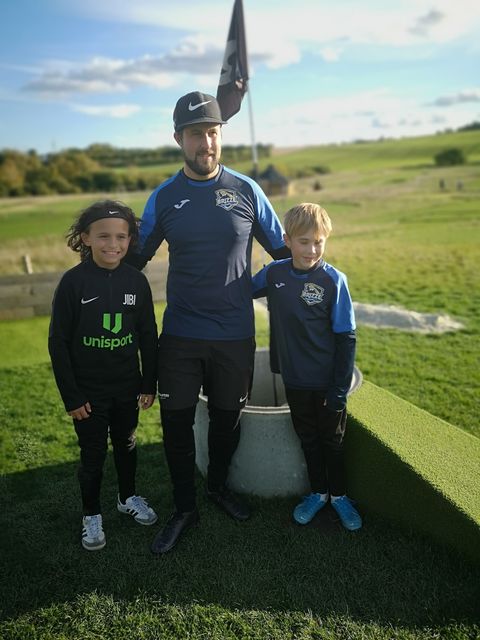 I løbet af sommeren og efteråret, har der efterhånden været mange arrangamenter for børn på banerne. Brizze og Ronnie Ronson har været forbi to gange og der har været virkelig mange skoleklasser og børnefødselsdage forbi. Det er altid den fornøjelse at arbejde sammen med skoler og have børn på banerne. Det er fedt at kunne give børn og unge en smagsprøve på sporten Fodboldgolf.
Derfor fortsætter vi med masser af børn på banerne og giver gerne et godt efterårstilbud til familien:
Skriv 'gratisbarn' i mobilepaybeskeden og tag et barn gratis med i følge med en betalende voksen.
Velkommen herude, i den friske luft, til mange timers aktiv sjov.
Husk at du kan følge med på Facebook og Instagram